Welcome to Slovenian public transport in 2023
Posted on 20. February 2023, 9:50
Most of the tourists use public bus lines to travel from Ljubljana to most visited places in Slovenia, f. e. Bled, Postojna, Piran, Koper, Bohinj, Kranjska Gora, etc.
Ljubljana bus station sells all types of bus tickets for all bus operators, domestic and international. You can check the timetable for all public domestic and international bus lines, having Ljubljana (Capital city of Slovenia) in its itinerary, on this website or at ticket offices at Ljubljana bus station, open every day from 5. AM, where you have to buy yourself a bus ticket if you already don't have one - web-ticket bought on this website through the timetable.
We recommend to visit Ljubljana bus station at least 15 min prior your departure time (even more if you are buying a ticket at Ljubljana bus station ticket offices at the same time). Ticket prices in domestic travel do not change in connection with the time of purchase but ticket prices in international travel often do change in connection with the time of purchase (we recommend an early purchase).
Travel by bus - safe, convenient, affordable and green!
Ljubljana bus station is looking forward to your visit.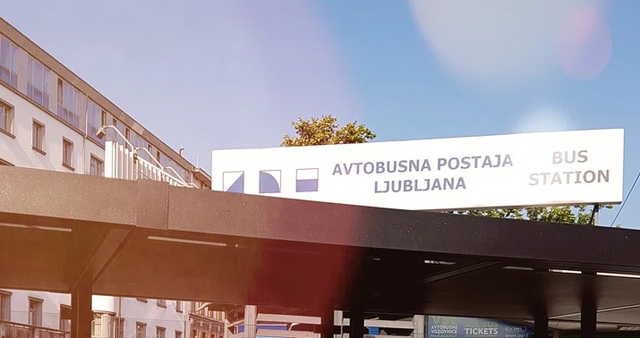 ADDITIONAL SERVICE - PROMOTION OF MAIN TOURIST ATTRACTIONS IN SLOVENIA - WORLD FAMOUS
Ljubljana bus station is a long-term business partner in the tourism segment in Slovenia. You can buy tourist packages at Ljubljana bus station ticket offices or on this website-TAKE A TRIP-many of them. Tourist packages consist of the bus ticket and a ticket for the entrance to famous tourist attractions (f.e. Postojna cave - Park, Bled island, Bled castle, Vintgar gorge, Ljubljana castle, National museum of Slovenia, Ljubljanica boat ride, Electric train city ride, Koper regional museum, etc.).
*Ticket for tourist attraction at Ljubljana bus station is a voucher which needs to be given at the tourist attraction ticket offices.
Explore that perfect green and safe oasis - Slovenia - the green heart of Europe.